An efficient valet parking system can do wonders for you and your business. Besides, in this day and age, pen and paper ticketing systems are not effective anymore.
O-Valet gives you all the tools you need to succeed. Say hello to automated valet software and goodbye to old systems. Our hardware and software solutions to common valet parking issues will help you optimize your business and maximize revenue.
How does our valet parking system work?
We have many years of experience in the valet parking industry. Our team of professionals understand that a simple, streamlined process is key. That's why our automated software does the heavy lifting for you. Read on to learn more about how our valet parking technology works.
Guest Check-in
When guests arrive, a valet driver will issue them a ticket. They can choose to receive an SMS message with all the information they need, eliminating the need to print paper tickets. The guest can also opt to receive a reusable plastic ticket. The valet driver can record details such as the guest's name and the date of their departure into O-Valet. What is more, your staff are able to note down the condition of the vehicle beforehand to avoid false claims. O-Valet Eye is a feature where HD cameras record a 360-degree view of the vehicle, so your company have before and after photos of every car you handle.
Valet Parking
After the driver parks the vehicle, the location will be recorded in the system. In doing so, this ensures the car can be easily found when the guest requests their vehicle. O-Valet is able to be integrated with gate arms to control access inside and outside hotels, hospitals, and other locations.
Vehicle Retrieval
Guests have the ability to request their vehicle in advance of their departure via SMS, in person, or at a kiosk. Valet staff will receive an alert, so a driver can retrieve the car right away. Guests can relax in the lounge and with O-Lounge TV, they will know exactly when their vehicle is ready.
Guest Payment
With O-Valet, there various methods of payment available to your customers They can pay on their phone, in person, or at a kiosk. Guests have the option to pay by debit, credit, or cash. O-Valet will record the payment transaction and keep a record of other pertinent information.
Advanced Analytics
O-Valet comes with advanced metrics and reports. You can create custom reports to look at daily, monthly, and yearly stats at a glance.
Why use valet software?
Guests don't have to wait for their car as they have the ability to request their vehicle in advance of their departure. The software keeps track of every step in the process, so your employees don't have to write things down or remember things themselves.
O-Valet creates reports for you. As such, you can track revenue and employee attendance. You can see when staff arrive for work, if they're coming in late, how many hours they have worked, and so on. The software allows you to see how your employees are doing even when you aren't on-site to oversee your staff.
With gate arm integration, custom rates, and advanced reports, you have access to all the resources you need to run a smooth valet parking business.
What are the advanced valet features we offer?
We have a range of additional software and hardware you can use to improve your valet operations.
O-Valet Eye
With HD cameras that can record the vehicle, you don't have to worry about false claims again. The cameras provide a record of the vehicle's condition before and after parking.
Gate Arm Integration
The gate arm can be integrated seamlessly to verify tickets and control who enters and exits.
Request Kiosks
These kiosks are automated and can operate 24/7, so guests can use them at any time even when there isn't an employee working on the premise.
O-Lounge TV
You can set up a TV broadcast so guests can see any alerts or announcements in the lounge rather than waiting outside for a driver to get their car.
Bluetooth Label Printers
We can provide Bluetooth printers that let you print tickets and keys for your guests.
Testimonials on our valet software
Read what our customers are saying about our valet software.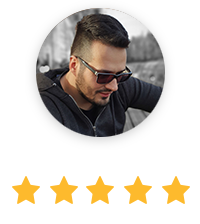 BEN MILLER
Director of Operations
"O-Valet's software helped us reduce our labor overhead by 27% and made our employees more accountable. Hotel guests love how the app allows them to request from their room. 100% recommended."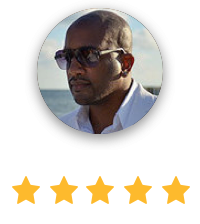 JERMAINE BUTLER
Managing Operator
"This tool has proved invaluable for our valet operation. Not only does it streamline our processes and impress the guests, being able to visualise our business activity with reports has been enlightening."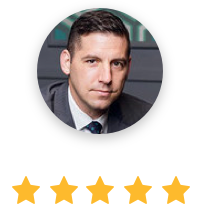 ETHAN MORCIEGO
Manager, Guest Experience
"Our location, our brand, and our guests have been given a complete transformation from the implementation of O-Valet. We're looking forward to our smoothest year ever, operationally speaking - and it's because of O-Valet."
Want to learn more about valet parking software? Call us at 1 -844 -OVALET-1 or email us at info@o-valet.com for a free demo.